Papio NRD Brand Refresh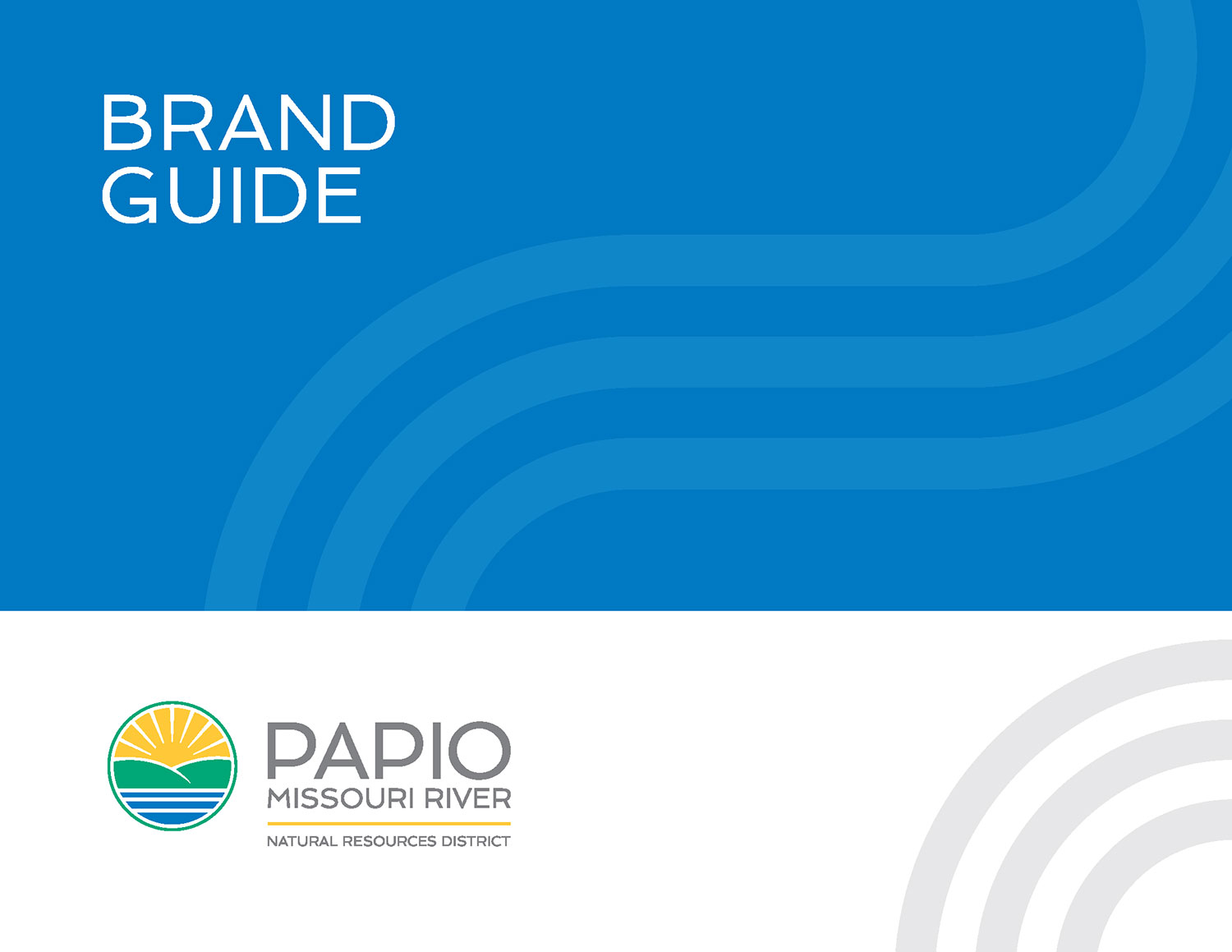 EG Integrated launched a refreshed brand for the Papio-Missouri River NRD, serving the eastern part of Nebraska. The Papio NRD includes the largest urban population area in the state as well as a large rural area to the west of the Missouri River. 
We conducted internal research with the District's board, rural offices, executive offices and staff. The goal was to learn how they had currently communicated their message and what could be improved. Research showed that there was low awareness of all of the great things the Papio NRD does for the communities they serve.
After the research was completed, we developed a brand messaging platform that included new positioning, values, behaviors and brand voice. This included a tagline, elevator speeches and other marketing messages around the themes of "Better Lives. Better Communities. Naturally" and "We do so much. Who knew?".

A refreshed visual brand was also developed, including an updated logo, new fonts and a graphic style. While the district wasn't interested in a new logo design, we were able to update the look through a clean, modern and consistent typographic configuration.
The final messaging and visual directions were put into a comprehensive Brand Guide that the Papio NRD will use for years to come.
Finally, we worked with the District's communications team to conduct an internal launch that introduced the new brand to the offices. We created a brand video using new and existing imagery to help tell the Papio NRD story through music, words and pictures. And we created a "brand box" that included the Brand Guide, custom stickers, pocket cards with elevator speeches and key brand messaging and information about how to access all of the new brand elements on their intranet.

The event was a success and the District has been gradually incorporating the new branding into all of their external and internal communications.