Digital Advertising to Promote Your School's Brand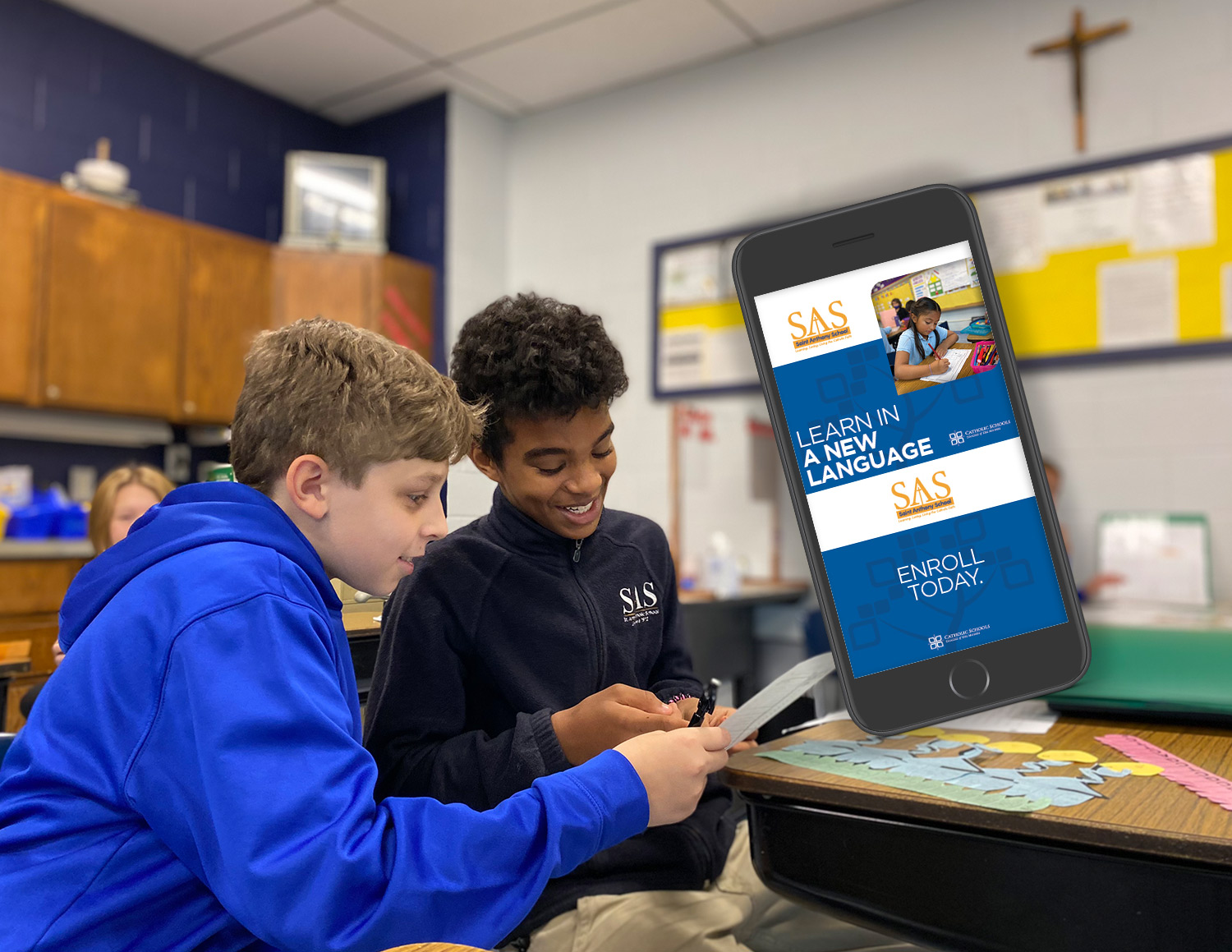 While school marketing goals have remained the same – to fill empty seats – the target audience has changed. Schools are now talking to a new generation of parents who consume information differently than parents did even just five or ten years ago. With the rise of digital research and communication, a strong online presence and well-executed inbound marketing strategy is no longer a nicety. It's a necessity.
. . . . . . . . . .
90% of Today's Parents Own Smartphones and Use Them to Research Products and Services — Including Schools.
. . . . . . . . . .
When applied as a stand-alone strategy, traditional outbound marketing is akin to throwing bottles into the ocean and hoping the message finds the right person. And while there is a place for traditional outbound marketing tactics like direct mail, outdoor advertising and print advertisements, schools are challenged to do more with less. More often than not, a robust media strategy is out of reach. So what is a school to do?
. . . . . . . . . .
Traditional Outbound Marketing Strategies – Direct Mail, Billboards and Print Advertising – Are Not as Effective For Many K-12 Schools as They Were 5-10 Years Ago.
. . . . . . . . . .
With limited marketing budgets, the best strategy to reach today's millennial parent audience is to enact a highly targeted, inbound marketing strategy with a focus on reaching current parents where they spend most of their time – online. Inbound marketing strategies, like digital display advertising, are cost-effective, provide measurable results, generate brand awareness, and ultimately lead to increased enrollment. Using digital display advertising strategically and targeting the right audience, means schools can make the most of their marketing budgets while attracting more students and families to their schools.
. . . . . . . . . .
Inbound Marketing Costs 62% Less and Generates 3 Times More Leads.
. . . . . . . . . .
CASE STUDY:
St. Anthony Catholic School in Des Moines, Iowa, provides an exceptional learning environment to students in grades PS-8 that values faith, service, community and education. The school also offers one of only three Two-Way Language Immersion and biliteracy development programs in the state. This innovative dual-language education could benefit many students and families throughout the Des Moines region. Unfortunately, a poor digital footprint meant few families knew this option was available.
To help address this challenge, St. Anthony Catholic School partnered with EG Integrated to leverage their limited marketing dollars to implement a marketing strategy involving display advertising to deliver a customized message to targeted personas. Digital Display Advertising is an online advertisement that combines text, images and a URL that links to a website where a prospective customer can learn more. Unlike outbound marketing tactics, this marketing approach helped the school share its story, market its unique dual language education track, and measure campaign effectiveness and ROI.
The school ran digital display ads for six months during the 2021-2022 school year and continued its campaign for another six months during peak enrollment season throughout the 2022-2023 school year. With a minimal ad buy of just $150/month, the school's digital ads resulted in 112,171 impressions among targeted personas likely to enroll in a private school, 279 high-quality enrollment leads, and a click-through rate that outperformed the industry benchmark by 250% in just over three months.


"Our digital ad campaign really elevated our brand and awareness of our language immersion education track," said Jennifer Raes, school administrator. "This increased awareness really increased the number of tours we have given by reaching more families and raising their awareness of where we are located."
The full impact of this campaign won't be realized for years to come, as the enrollment journey is a process that takes time. However, greater awareness about St. Anthony Catholic School and its dual language education track generated by these ads resulted in 13% enrollment growth since the school introduced the ads in 2021.
St. Anthony didn't stop at digital advertising. The school and parish will undergo a rebranding process this summer and are currently working with EG Integrated to revamp their website to better serve both parents and parishioners. These steps will help communicate the school's unique brand and educational program offerings and further benefit school enrollment.
Build your brand, add students, engage families and ensure success for your school! Contact our education team today by filling out the form below.